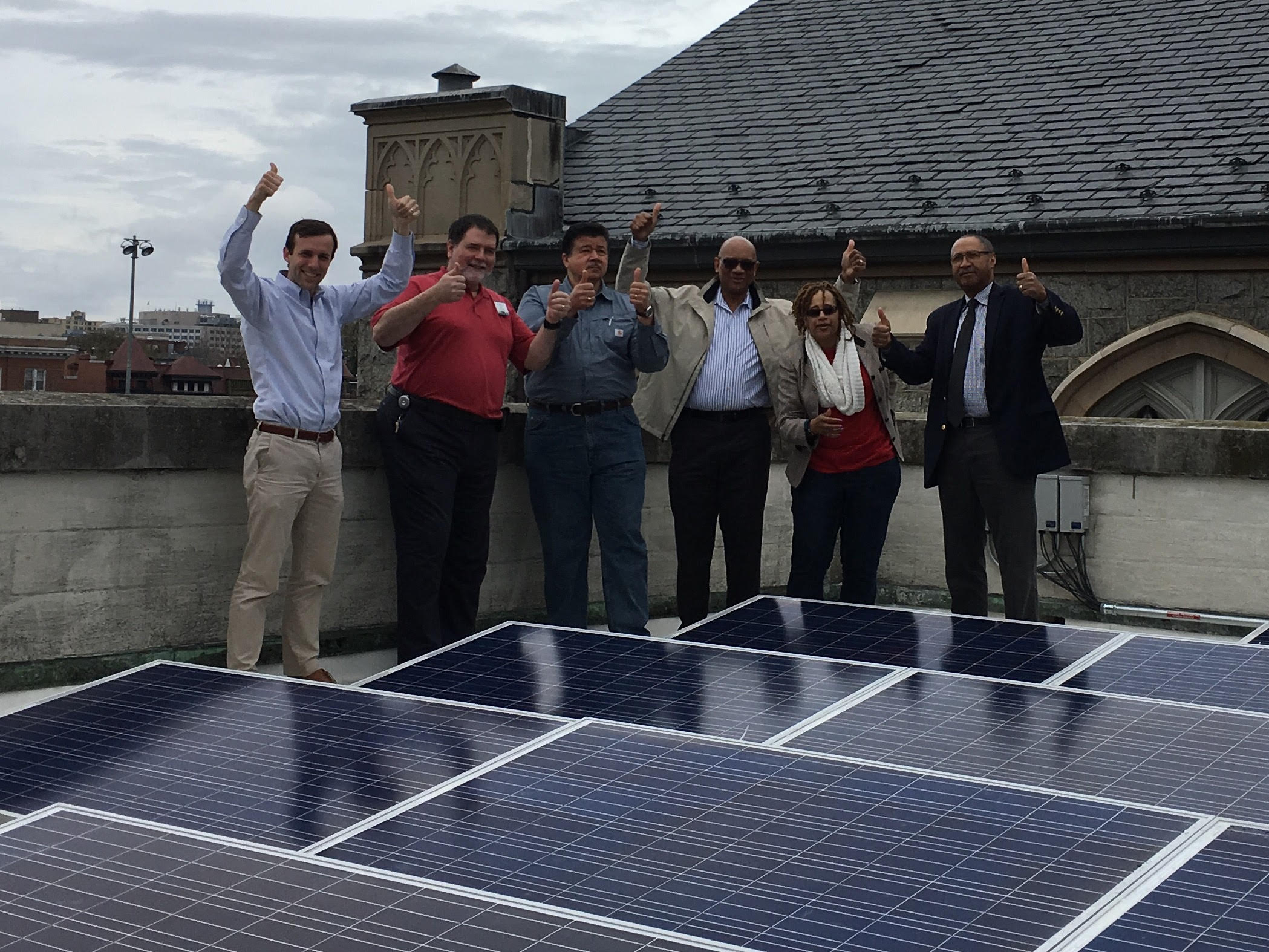 We believe in strength in numbers; in the power of community.

We believe the future of social enterprise can be transformed by weaving together community insight, strategic investing, and the cooperative model.
At the Community Purchasing Alliance (CPA), we have already changed the way that 120 schools and churches think about their utilities, service contracts and vendor relationships, and now we're taking our model to the next level.

CPA is the only buying cooperative serving schools, churches, and other mission-oriented property owners that makes a quantitative promise about its performance; something transformative... that actually works. We bring tailored insights about contracting and facilities management to under-served nonprofits and guarantee savings.

Just 5 years into the Community Purchasing Alliance, we have strong enterprise relationships with KIPP DC, Friendship Schools, Episcopal Diocese of Washington, the Center for Community Change and many more. We are building something that people haven't experienced before, and it's allowing them to direct millions of dollars back towards their core mission.

CPA Co-op helps organizations lower the cost of their largest contracts while being more effective with the performance they get from their vendors.
CPA offers expertise and procurement guidance for property management, construction, and other contracting needs. Specifically, our focus areas have been in janitorial, security, facility & HVAC maintenance, waste hauling, landscaping and snow removal, copier leasing and maintenance, payroll services, supplies purchasing, solar project development, and retail energy supply services.
CPA is exploring health insurance, food service, finance & accounting, and other areas that our members consistently ask for help with. CPA facilitates peer-to-peer sharing of best practices, offer programs for shared services and other operational improvements.

At our core, CPA builds trust. We build investment and ownership from our members by facilitating expert negotiation, facilitated group decision-making, improved vendor accountability, superior customer service, and peer-to-peer sharing of best practices.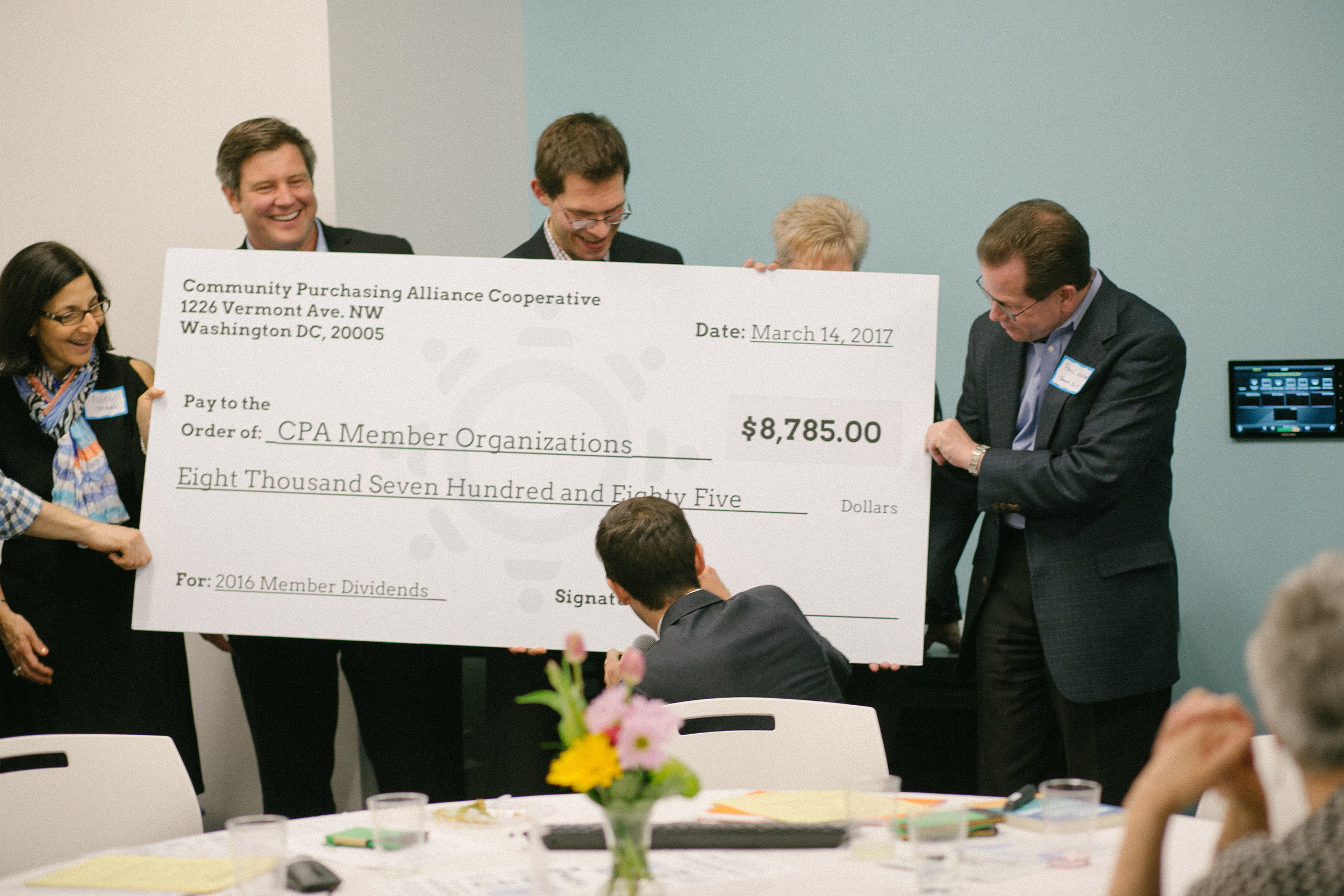 In 2011: Twelve congregations purchase electricity together and save nearly $100,000. Word spread and the effort grows to more than 110 participants in 2012.
By late 2012: A leadership team from the participating institutions explores the potential of expanding to other services.
In 2013: The team collaborates with Metro IAF to help create the Community Purchasing Alliance (CPA) and explore feasibility of becoming a self-sustaining purchasing cooperative.
In 2014: The feasibility study is a success. Founding members incorporate to make CPA Co-op an official entity, and CPA continues to grow.
In 2015: CPA develops new program offerings based on the needs of members and begins cultivating a peer group of public charter school leaders in Washington, DC.
By 2016, CPA has aggregated more than $10.7 million in annual service contracts, saves members more than 1.1 million, and becomes profitable in the process. Dividend checks are distributed to members pro-rata based on their purchasing.
In 2017, CPA pioneers a cooperative solar initiative that secures more than 5 million in savings for members. CPA also launches www.marvl.org for members to share reviews of vendors and begins developing a toolkit for others interested in the social-purpose buying co-op model to learn more: toolkit.cpa.coop.
In 2018, CPA begins organizing leaders in North Carolina and Connecticut to expand the model based on local community leaders' needs, interest, and vision.